In the nonprofit sector, too many times we hear that we need to "always be closing" or "always be asking" our donors. This outdated sales adage may have worked for some, but let's be honest, by constantly asking our donors over and over for a donation, we are burning them out.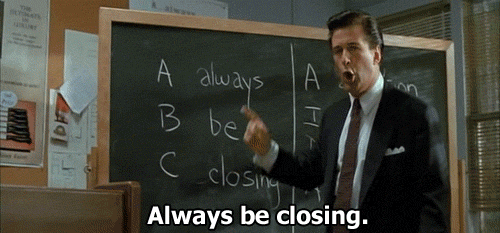 Think about it this way. Would you want to be friends with someone who is constantly emailing you, sending you letters, calling you, and all they do is tell you about themselves and ask for something? No! A real relationship is beneficial for both parties. So, it's time to stop thinking of our donors as ATM machines, and start thinking about them as friends who we give back to as well.
A.B.E. is the new A.B.C.
Instead of A.B.C., let's reframe our thinking to "Always Be Engaging"…or A.B.E. It's time we start thinking about how we can give back to our donors by keeping them engaged emotionally, physically and mentally.
Our friends at Masterworks have been pulling together some great research around the fact that engaging donors on a holistic level is the future of donor relations. "…the behavioral economists at Gallup believe that engagement is THE definitive predictor of growth in our marketplace today."
By presenting your constituents with opportunities to stay engaged and connected – rather than treating them like an ATM – they are more likely to be loyal to your organization.
So, how do you start? Here's a little exercise to help you find similarities in your constituent base. Answer these questions and get started down the path of A.B.E:
Talk to some of your loyal supporters. Ask them why they have stayed engaged with your mission. Why did they engage with you in the first place? How do they want to engage?
What engagement opportunities do you currently offer? Are there any ways people want to be engaged that you don't offer?
What communication mediums do your constituents prefer (online, by mail, phone)? How frequently do they like to be communicated with?
How did your constituents hear about your organization in the first place? What inspired them to get involved?
Are your supporters getting anything out of supporting your mission (emotionally, physically, or mentally)? What motivates him/her to stay involved?
Seem overwhelming? Don't worry. We've compiled a handy checklist to help you through the brainstorming process. With this checklist, you can start organizing how your donors currently engage with you. Plus, you can use this checklist to find new ways to engage your donors. Happy fundraising!